The Royal BC Museum's palaeontology collection spans over 500 million years of life on Earth. Current collection strengths include Eocene plants and animals from ancient lakes across the Interior, marine invertebrates from the Nanaimo Group of Vancouver Island, and Ice Age mammals from southern Vancouver Island. The collection also hosts rare and scientifically significant specimens from the Burgess Shale, dinosaurs and other Cretaceous reptiles from the Sustut Basin of northern BC (including BC's first unique dinosaur species, Ferrisaurus sustutensis), Triassic fish and ichthyosaurs from northeastern BC and Vancouver Island, Oligocene marine mammals from Vancouver Island and Ediacaran fossils from Mount Robson.
New specimens are added to the collection through museum-led field expeditions, donated discoveries by residents from across British Columbia and permit agreements with academic researchers and industrial operations.
The collection has a small fossil preparation lab where specimens are cleaned, stabilized and prepared for research, display and storage.
Search the collections database.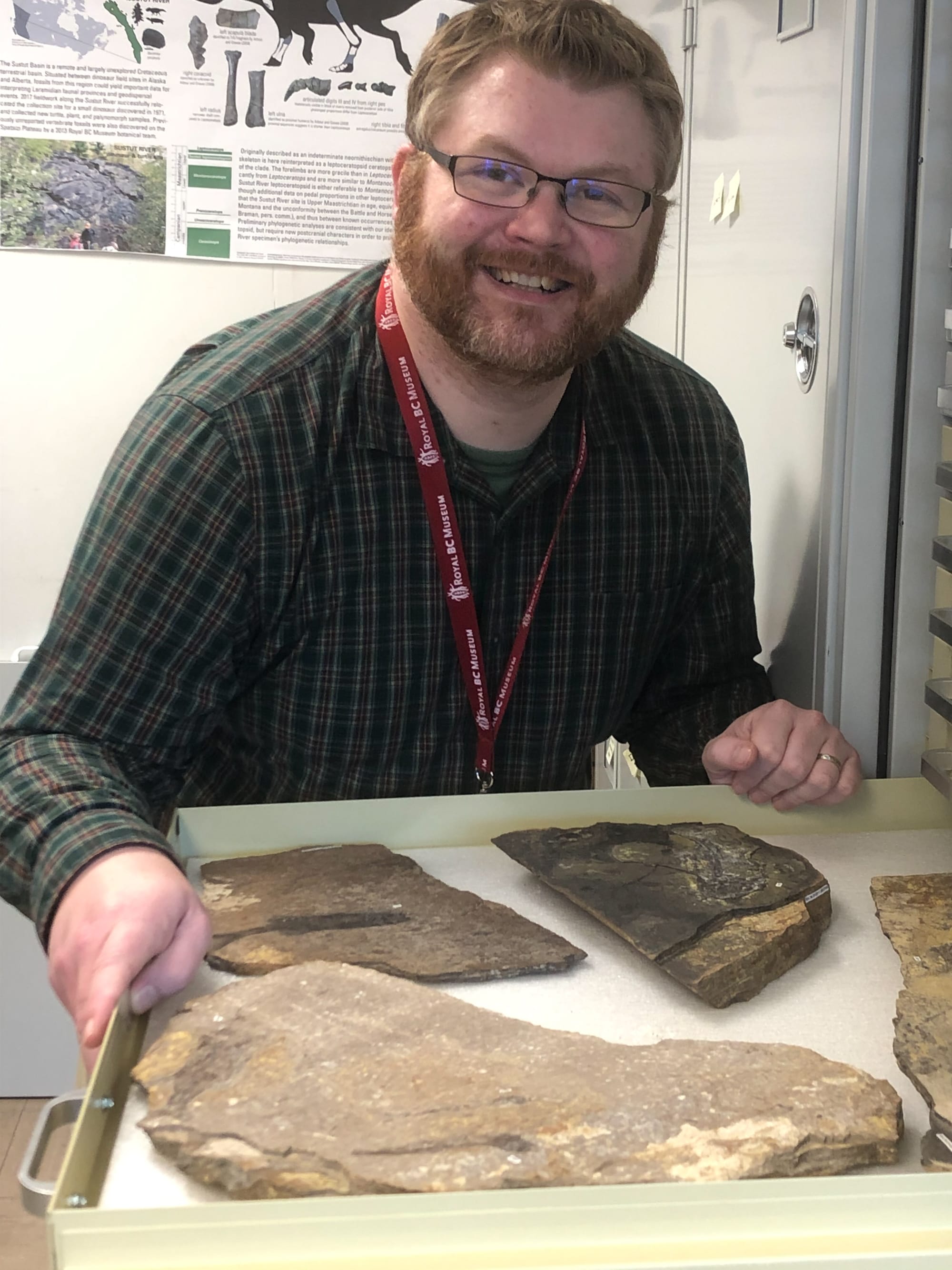 Palaeontology collections manager and researcher Derek Larson with fossil fish from the Leahy-Langevin collection of specimens from the McAbee Fossil Beds.