Dating comes with its own complications, but what happens when you add gender and sexual fluidity into the mix? What if you are living with HIV? Join our panel who are forging new kinds of relationships, and take part in the discussion about how to navigate dating and relating in the 21st Century. 
This discussion is presented in partnership with AIDS Vancouver Island.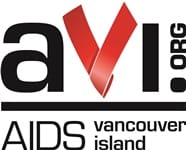 It's Complicated: Panel
Three panel members will help to get our conversation started. They are: 
Piotr is a prairies transplant living in Victoria for the last 7 years. Having tested HIV positive nearly a decade ago, Piotr navigates the complex waters of dating and romance with an understanding that encapsulates the complexities of living with a criminalized and stigmatized health condition.
Macayla is a Cantonese settler, born and raised on the unceded homelands of the WSÁNEĆ and Lekwungen Peoples. They love mangoes, ferns, plantain chips, and trying to keep things simple. However, as a human being, life is complicated, and as an asexual person of colour, relationships can be even more so.
Marshall is a polyamorous, homoflexible, trans man who faces many unique challenges when pursuing new potential romantic or sexual interests and when being pursued.
It's Complicated: A Discussion Series
This participatory discussion series tackles perspectives and definitions, upending assumptions to help us better understand ourselves and our community. An intriguing mix of facilitators will get the conversation started, but where it goes from there is up to you.