Crossing Cultures and Healing
During the summer of 2018, the Royal BC Museum hosted a First Nations cultural tradition in action: an on-site pole carving, in partnership with the BC Ministry of Health and sponsored by TimberWest.
Artists Tom and Perry LaFortune, brothers and members of the Tsawout First Nation, worked on a massive pole outdoors, stopping frequently to discuss their artwork with visitors.
The pole was completed on Friday, October 5 and taken off-site. It will be moved to its permanent location at the Ministry of Health building, on Blanshard St., Victoria, in November.
Together with the LaFortune brothers, the Ministry of Health selected the pole's theme, "Crossing Cultures and Healing". The Ministry will raise the pole at its Victoria headquarters as a reflection and reminder of the Ministry's belief in supporting reconciliation.
The roughly seven metre (25 feet) pole was donated by TimberWest and selected by the LaFortune brothers, who were nominated as the program master carvers during early consultations with the Esquimalt and Songhees Nations, on whose traditional territory the museum sits.
Stay tuned for more details about the pole raising event!
Sponsored by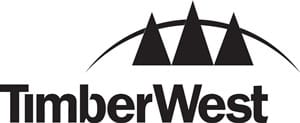 In partnership with