Fantastic, subversive and loaded with nostalgia: few other artifacts in the Royal BC Museum collection create a buzz or draw a crowd like John Lennon's iconic Rolls-Royce.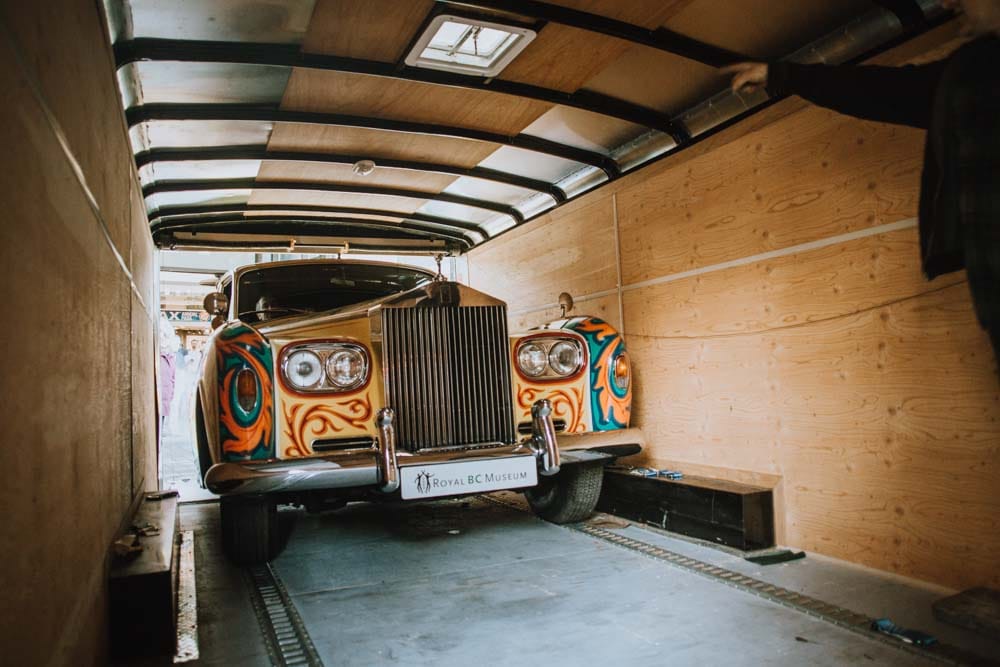 Happily, the 1965 Rolls-Royce Phantom V Touring Limousine (RBCM 992.66.2) is on display in the Royal BC Museum's glass lobby from now until mid-March, 2020. 
John Lennon purchased the car in December, 1964; it was delivered to him in June, 1965. When Lennon ordered the car, he did not yet have his driver's license.
It was originally painted "valentine black" and was the largest model made by Rolls-Royce with all options and many custom orders. The walnut trim interior included state-of-the-art features such as an 8-track tape deck, a record player, a radio-telephone and the first experiment with tinted window glass.
In 1967, Lennon sent the rolls to J.P.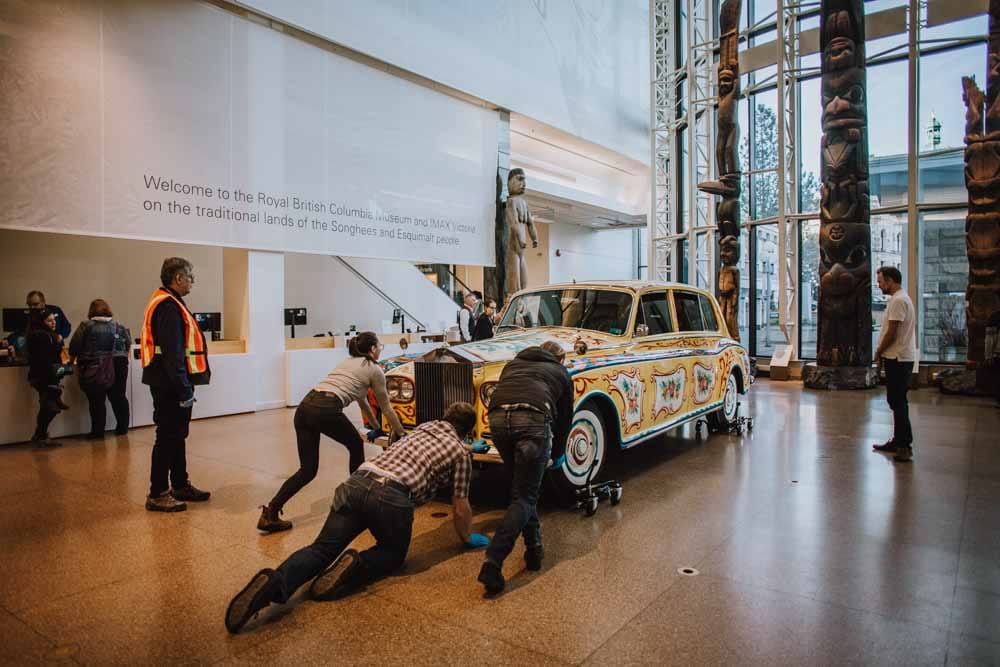 Fallon of Chertsey, Surrey where local commercial artist Steve Weaver designed custom paintwork in a Romany style, with elements of the psychedelic era. The car was delivered to Lennon just before the Sgt. Pepper's Lonely Hearts Club Band album was released.
The car has been in the Royal BC Museum collection for more than 20 years.
You can read more about the Rolls-Royce, including its winding path of ownership from Lennon to billionaire Jimmy Pattison to the Royal BC Museum, here.
Stop by for a visit and a sentimental selfie. You can't miss the car: our front lobby is its garage until mid-March.