We love to see the photos our visitors share of their experiences exploring the museum! We're thrilled that more than 9,000 of you used #RoyalBCMuseum to share your photos and show us what your museum adventures looked like. Here's a look back at the photos you loved best in 2018 with a few of our own favourites thrown in as well.
Excavating a gray whale skeleton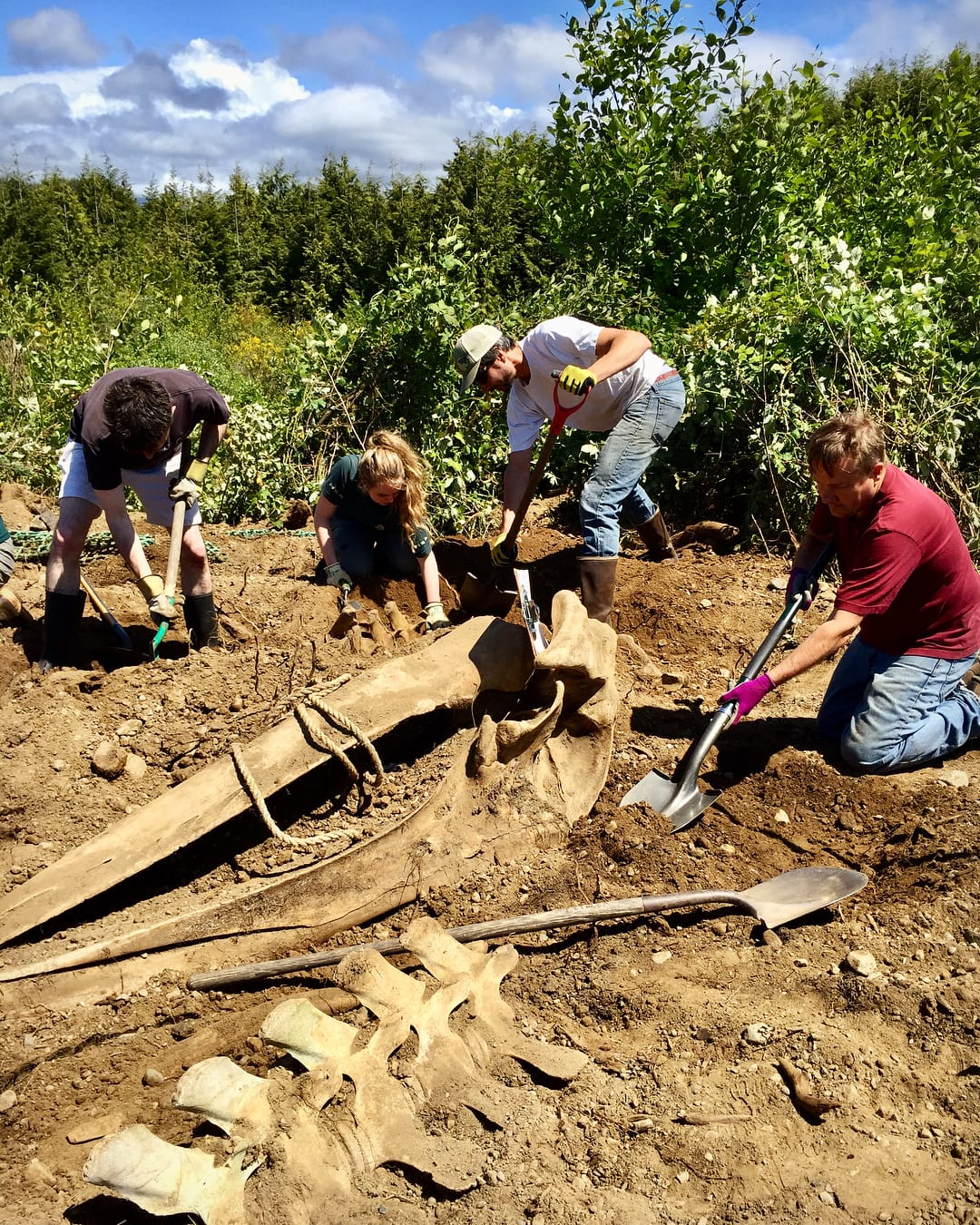 "Amazing experience helping the @royalbcmuseum excavate a gray whale skeleton near Tofino. I used to do the fake clay "archaeological digs" as a kid, never thought I'd have the chance to be part of the real thing!"
You can find out more about how the gray whale skeleton came into our collection by watching our This Week in History episode with Curator of Vertebrate Zoology, Gavin Hanke.​
Wawadiťła, the Mungo Martin House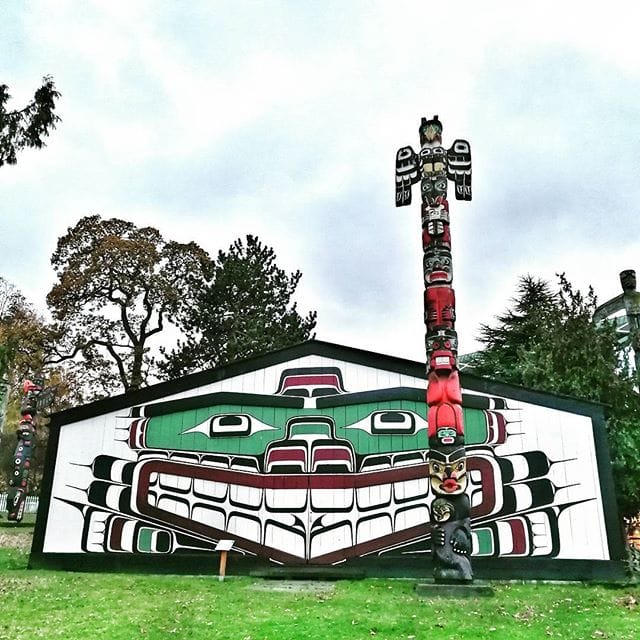 Anuradha Goyal, travel writer from Goa, India visited Victoria for the first time in 2018 and made a stop at the Royal BC Museum a part of her stay. She took this beautiful shot of Wawadiťła, the Mungo Martin House, during her visit.
"I loved this museum for its totem poles that are scattered all around it. At the upper levels, it takes you through the First Nations history, art and culture. You can even learn to speak some of the First Nations Languages."

You can read more about Anuradha's visit on her blog, Downtown Victoria, BC—Must See, Must Do Victoria Attractions.
Woolly For The Win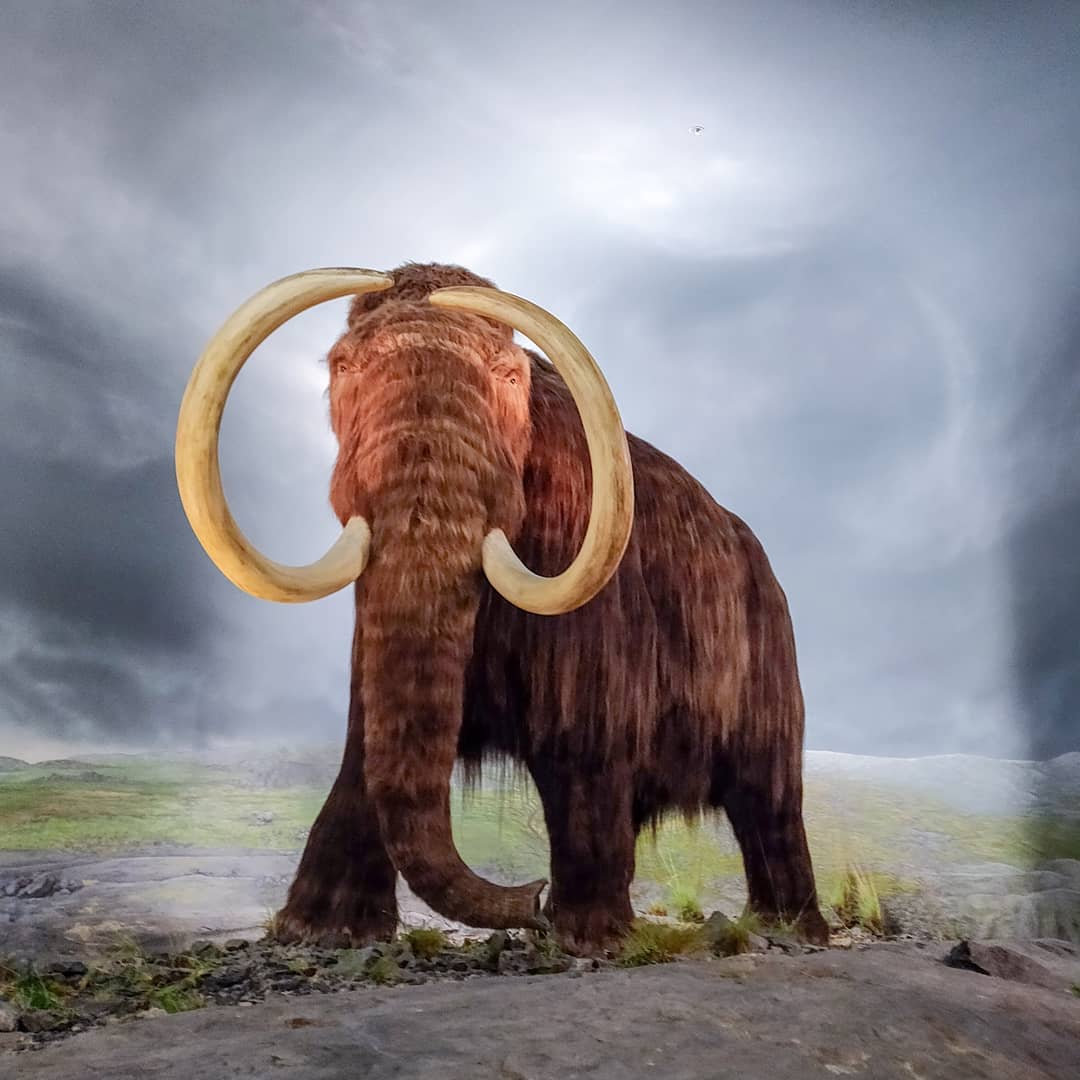 Woolly, our world-famous Woolly mammoth (Mammuthus primigenius), greets visitors inside the entrance to our Natural History gallery. We thought @sams_odd_life_stories' iconic photo of our Ice Age superstar would be perfect to accompany our announcement that we won the Top 10 Museums in Canada 2018 TripAdvisor Travellers' Choice Award! Thank you again to all our visitors who shared their reviews and voted us #1!
Museum Adventures With RadWorldTravel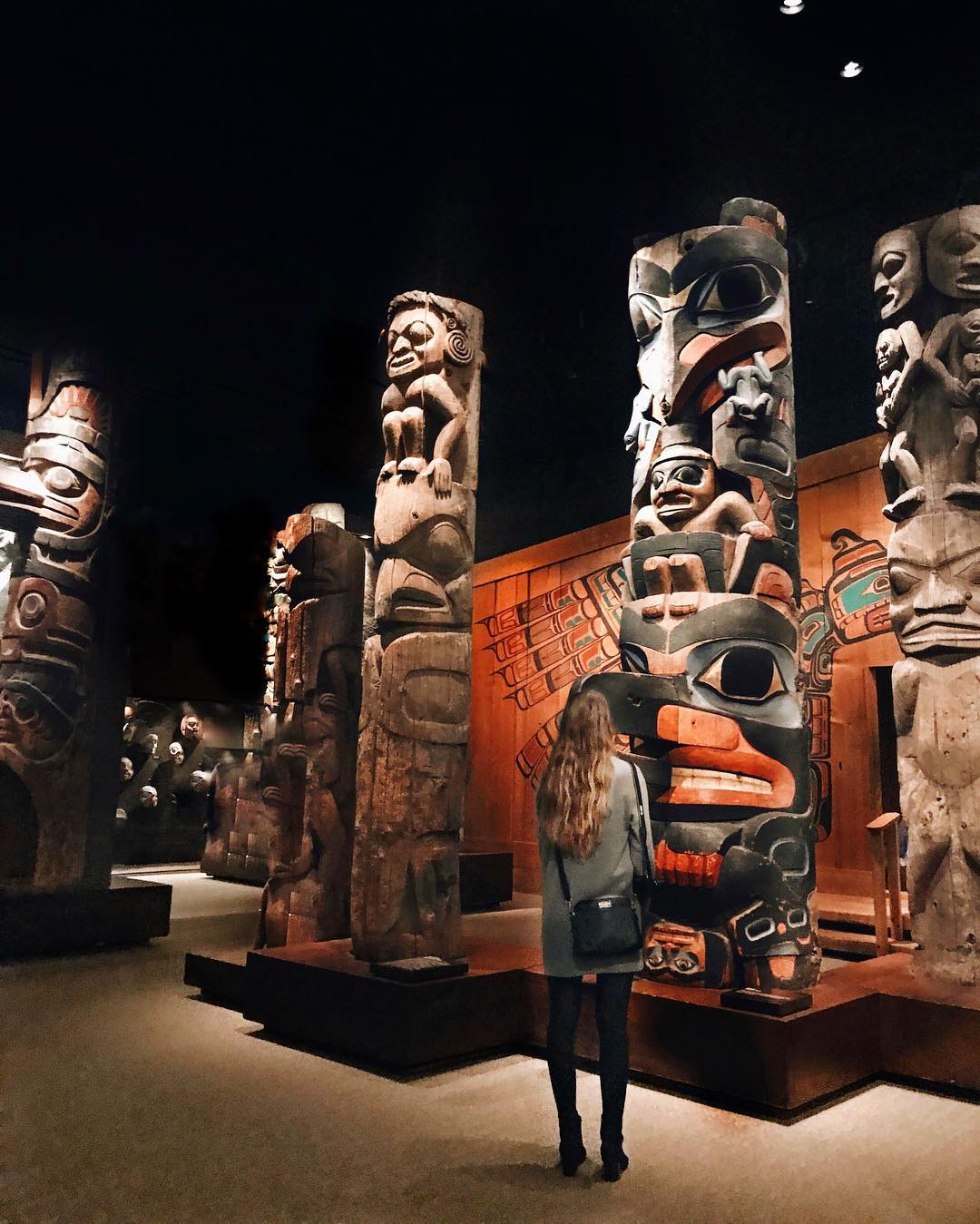 We were delighted to welcome @radworldtravel to come and explore the museum for the first time. He took this eye-catching shot in the First Peoples Gallery in front of a Haida House Pole.
Hello there, neighbour!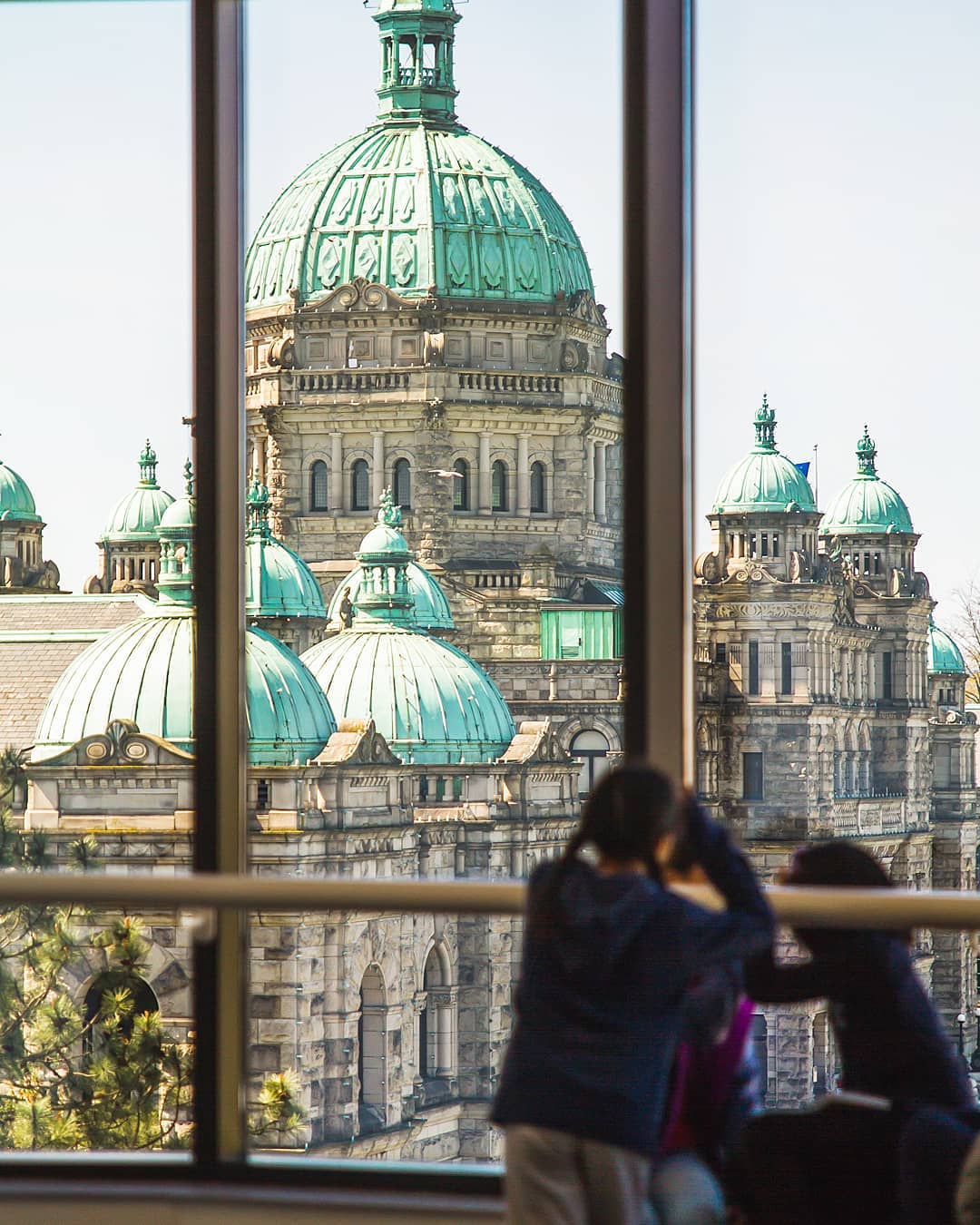 We always like to see photos from our building of our beautiful Inner Harbour neighbours. Check out this striking shot by @sf_travels from the second floor mezzanine overlooking the Legislative Buildings. Did you know originally the Royal BC Museum was housed in a single room in buildings known as "the Birdcages" which were on the site of the Legislative Buildings? We've grown a bit since then!
Frightful Night Shift Forest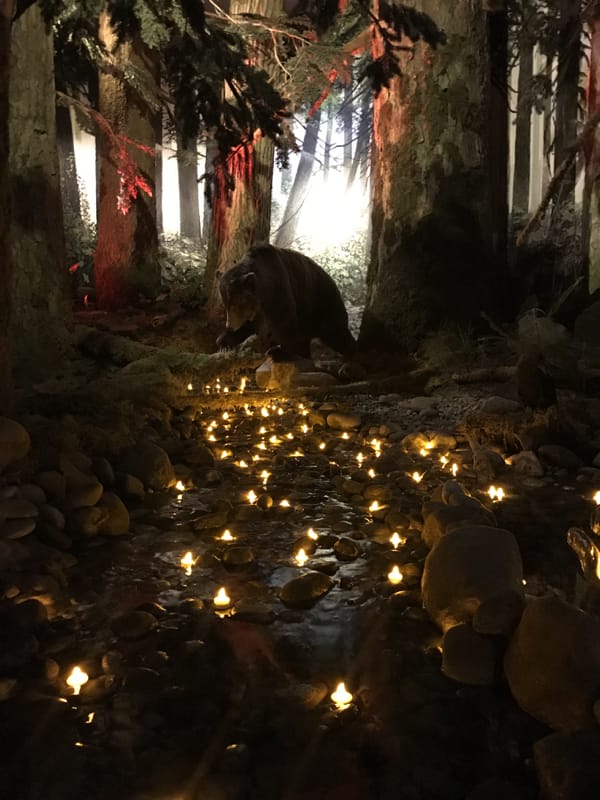 Our incredible in-house exhibition fabrication specialists come up with some really clever and creative ways to make our galleries stand out for our themed events. For our Halloween event, Night Shift, they added some beautiful and slightly eerie lighting to the Forest Diorama.

Did you know we have another adults-only Night Shift event coming up in February? Put some springtime swing in your step and dance the night away at Night Shift: Swing Fling on February 16. We'll see you there!
Crossing Cultures and Healing Totem Pole Raising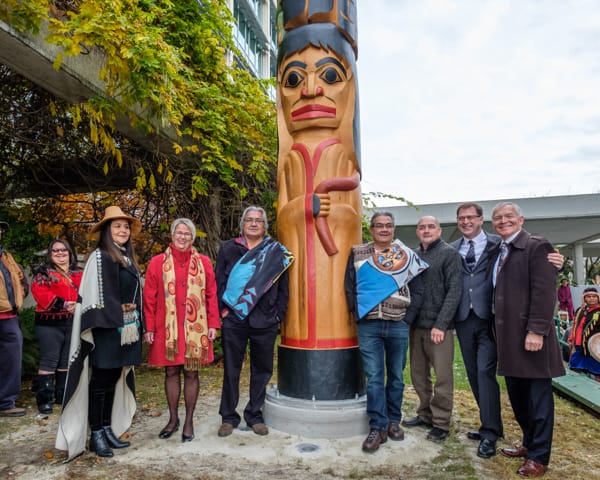 It was a fantastic experience to see the Crossing Cultures and Healing totem pole being unveiled at the Ministry of Health in downtown Victoria in November. Tsawout Nation carvers Tom and Perry LaFortune carved the pole on site at the museum over the summer, answering visitors' questions about their work and sharing the meaning behind the "Crossing Cultures and Healing" theme. The pole project was created in partnership with the Ministry of Health, @timberwestforest and the Songhees and Esquimalt Nations.
You can see the pole outside the Ministry of Health building at the corner of Blanshard St and Pandora Ave.
Egypt: The Time of Pharaohs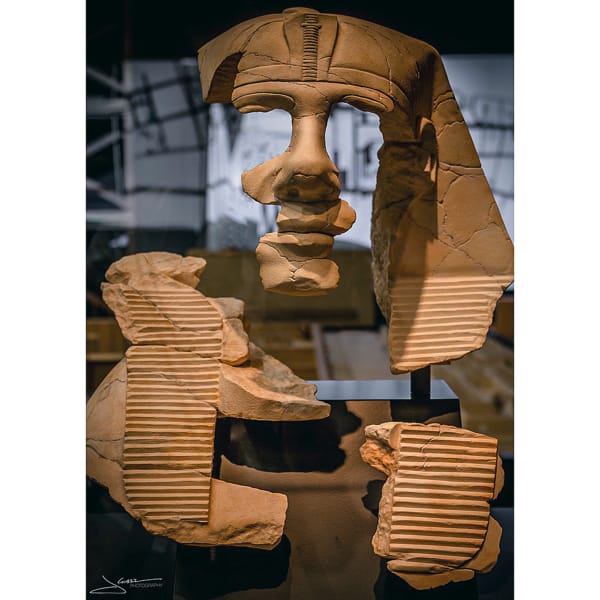 Although we said goodbye to Egypt: The Time of Pharaohs on December 31, we've still got lots of great memories of this spectacular exhibition! Featuring over 300 objects, some more than 4,500 years old, the exhibition focused on life and death in ancient Egypt, from ordinary people to the mighty pharaohs.

Many Old Kingdom monuments were smashed in 2150 BC so their materials could be reused. During times of economic hardship, looters stole large torso sections and repurposed them in their own homes. This is a replica of the head of King Kharfa.

Up next we will be welcoming the ever-popular Wildlife Photographer of the Year from February 15 to March 24 followed by Maya: The Great Jaguar Rises from May 17 to December 31.
Fossil Finds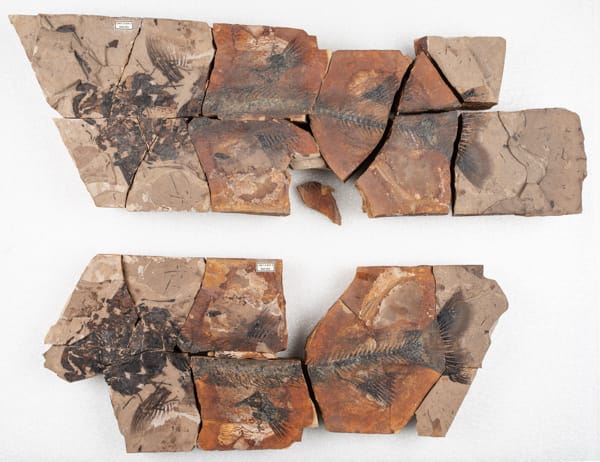 In August we were delighted to announce that the museum accepted a donation of the world's largest collection from the McAbee Fossil Beds. Collected by John Leahy and David Langevin, the Leahy-Langevin collection comprises 18,000 pieces that are around 52 million years old!

We have an excellent learning resource for educators to use for their school classes about this collection on our Learning Portal site. You can also find out about how the collection is being catalogued and cared for at the museum on our This Week in History episode with Assistant Paleontology Collections Manager, Katie McEvoy.