Helmcken House
Helmcken House was built by Dr. John Sebastian Helmcken, a surgeon with the Hudson's Bay Company. It is one of the oldest houses in British Columbia still on its original site. Dr. Helmcken set up house in Victoria when he married the daughter of Governor James Douglas in 1852. He went on to become a statesman and helped negotiate the entry of British Columbia into Canada, as a province. The good doctor's original 19th century medical kit is among the interesting items on display.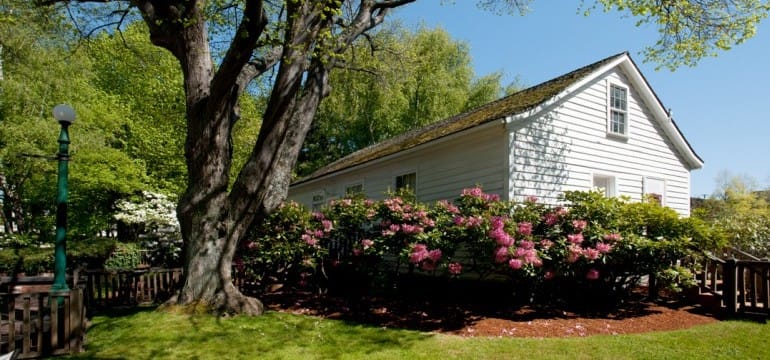 St. Ann's Schoolhouse
St. Ann's Schoolhouse may be the oldest building still standing in Victoria. Built by Jacques Lequechier in 1844 and constructed in the Hudson's Bay Company Red River style, it was purchased by Roman Catholic Bishop Demers in 1853 for use as a residence and a schoolhouse. In 1858, when four Sisters of St. Ann returned with Bishop Demers from Quebec, it was in this building that they lived and held their first school classes. The Sisters gave the school to the Museum in 1974 when it was moved to its present location behind Helmcken House on Elliott Square.