At the beginning of May 2021, the Exhibitions team began decluttering in earnest, starting on the third floor back rooms of the Exhibitions building and working their way down. 
They began the process by tackling clean-up one morning a week. Now they are moving to two.
As department head Michael Barnes says, "We are finding some cool stuff!"
Highlights include an amazing collection of model mushrooms from the 1940s or 50s.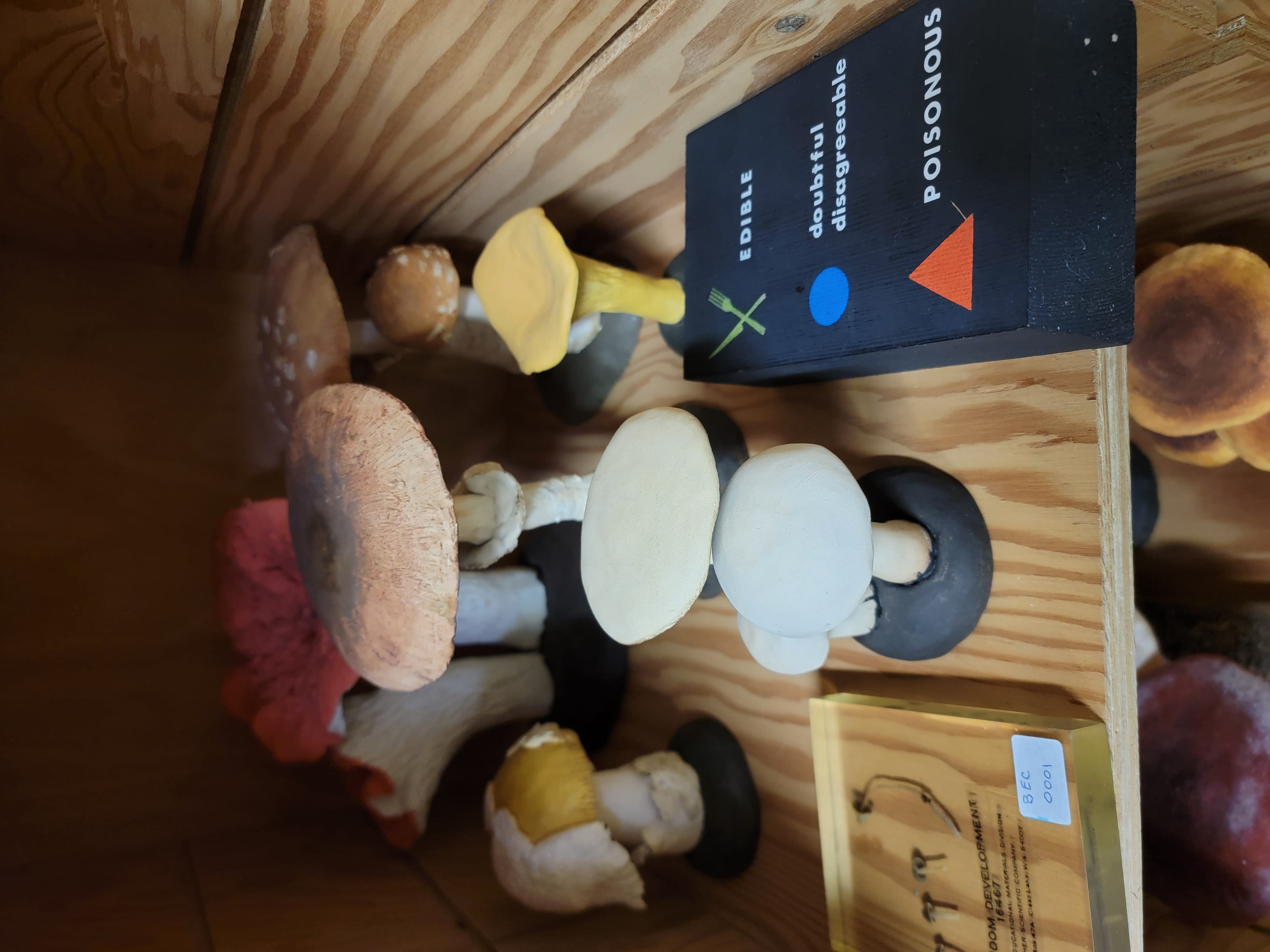 Another noteworthy find was a scale model of the Natural Resources Gallery, complete with groovy paper cut-outs of contemporary visitors.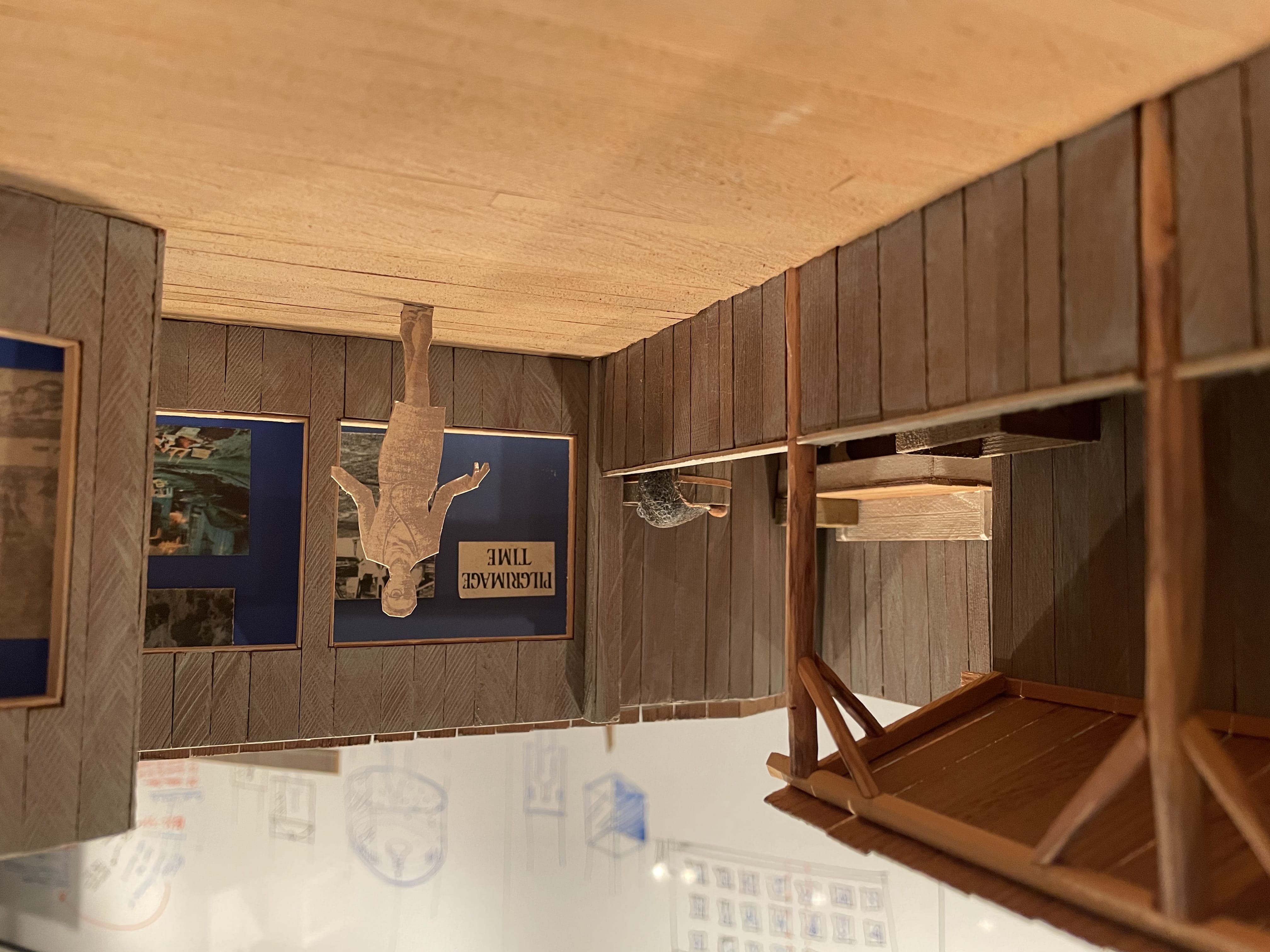 We'd be remiss if we didn't mention that this epic clean-up effort turned up nine (!) boxes of children's drawing of Woolly, our beloved museum icon.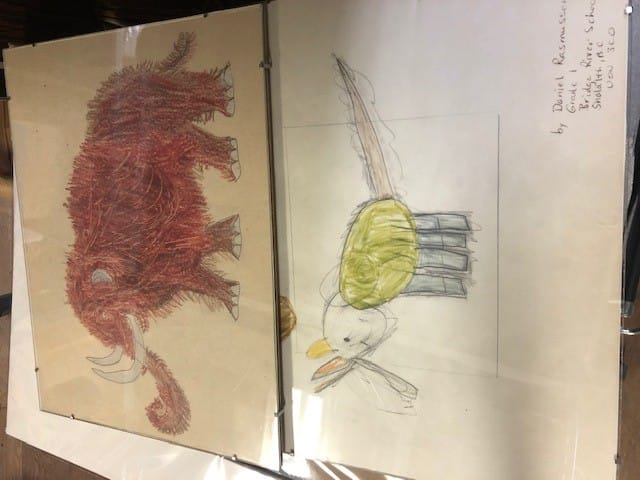 What do we do with this eclectic stash of museum memorabilia? If we can, we retain the items for continued use. If we can't, we try to find them a new home at a smaller museum or cultural organization, sell them as surplus or an auction item or (finally) consider recycling or disposing them.