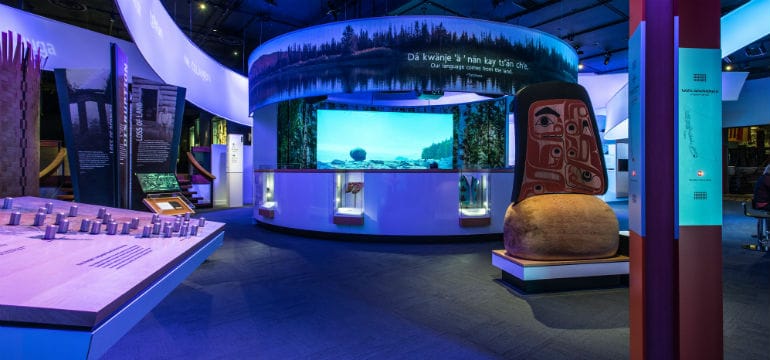 As a values-based financial co-operative, Vancity is committed to transforming how banking is done so we can help our members and their local communities thrive financially, socially and environmentally.
We aren't doing this alone. On behalf of our members, and community partners we are working to place the right tools in the hands of individuals and organizations working to make our world a better place.
Our partnership with the Royal BC Museum is an example of this approach. In our work with Aboriginal communities in the Coast Salish Territories where we do business, and through our partnership with Reconciliation Canada, we better understand the importance of dialogue and the need for all of us to gain more knowledge about our First Peoples. We have much to learn about the history of our land and its people and the importance of language and culture as roots of identity, pride and self awareness.
We're pleased the Royal BC Museum has partnered with the First Peoples' Cultural Council on the exhibit and Aboriginal Tourism BC on the Aboriginal Cultural Festival. We know we can accomplish more when we all work together.
Learn more about how Vancity is investing in Aboriginal communities to achieve economic strength and independence.
Our Living Languages is generously sponsored by