Remember when "bubbles" came in a champagne glass and "home for the holidays" wasn't a public health order?
Well there's still plenty of safe family fun on offer at the Royal BC Museum during the festive season, including the remarkable Emily Carr: Fresh Seeing feature exhibition, Christmas in Old Town, a family-friendly virtual escape room to help find Father Christmas, and an exclusive Zoom session with the bearded one himself. (And don't forget: we're open every day except Dec. 25 and Jan. 1!)
Until Jan. 24, 2021:
Feature exhibition: Emily Carr: Fresh Seeing—French Modernism and the West Coast
This illuminating exhibition follows artist and author Emily Carr's transformative 16-month journey to study modernism in France in 1911. Come see for yourself why co-curator Kathryn Bridge says: "I honestly believe that without her time there, Emily Carr would never have become the great artist we know today." Timed tickets (and masks) required: $22.95 for adults; $14.95 for students and seniors; $13.95 for youth; included with membership.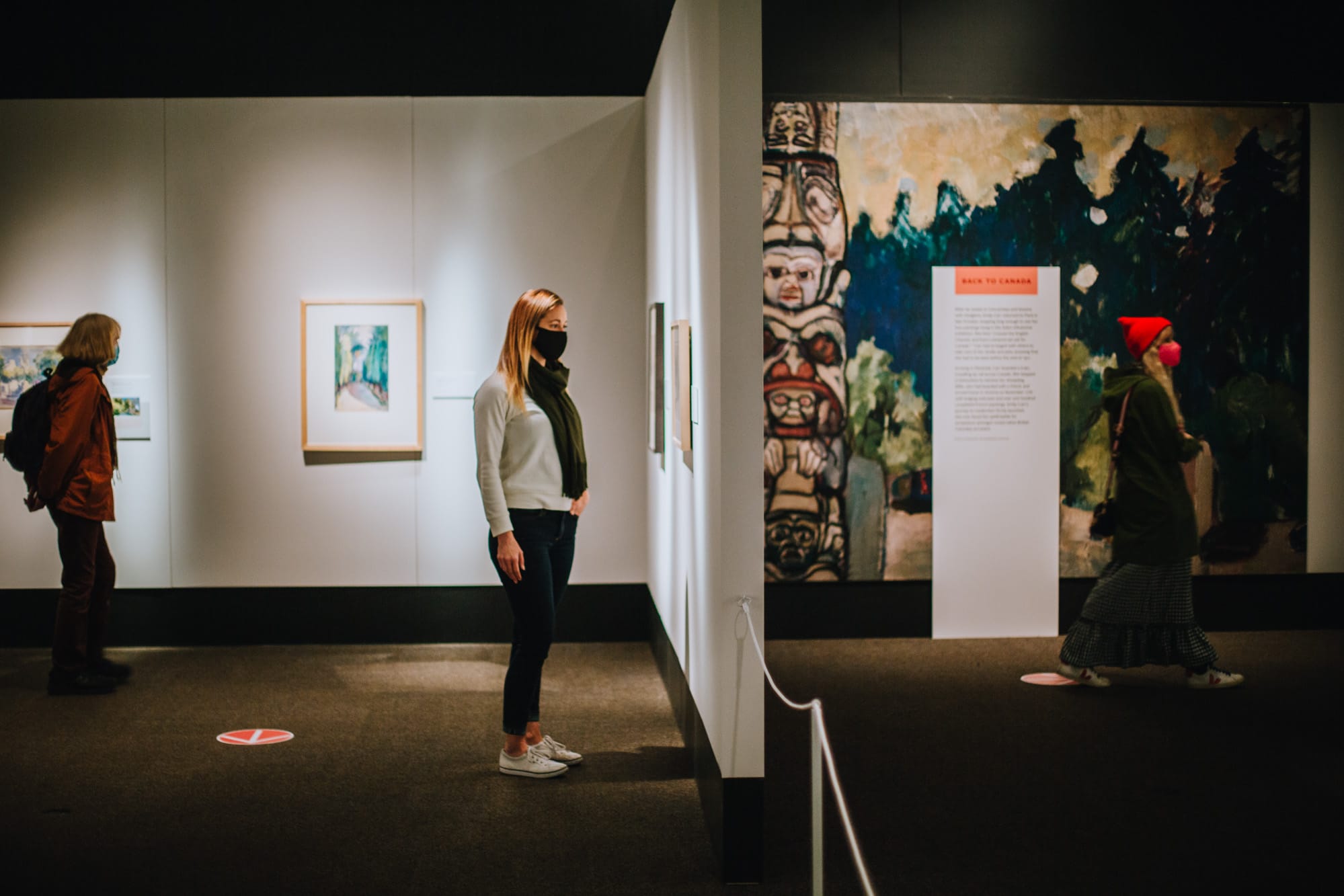 Dec. 8:
RBCM @Home: Emily Carr Christmas
Join history curator and storyteller extraordinaire Lorne Hammond for a virtual show-and-tell of what Christmas would have been like in Victoria, BC during Emily Carr's lifetime. 12-12:30; free.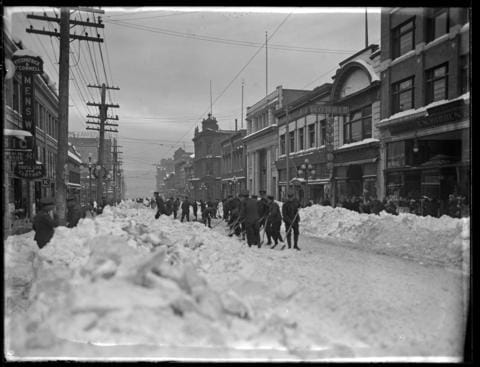 Crocker, Ernest William Albert (1877-1968)​
Dec. 9:
RBCM @Home (Kids): Festive Trilobite Cookies with Victoria Arbour 
Trilobites (which look a little bit like horseshoe crabs) are extinct—but they are some of the most abundant fossils found on the planet, including here in BC. Join Paleontology curator Victoria Arbour online to learn more about these ancient critters while you whip up a batch of "Trilo-bites" holiday shortbread together in your kitchen! 11-11:30 am; free.
RBCM @Outside: Emily Carr's Neighbourhood
Join Liz Crocker, Learning program developer, and John Adams, historian and owner of Discover the Past, for a virtual walk around author and artist Emily Carr's Victoria neighbourhood starting at Carr House—where artist Emily Carr was born and grew up. Then it's around the corner to Emily's House of All Sorts where she painted and ran a rooming house, and finally a stop in front of a former nursing home (now the James Bay Inn) where Emily was a patient at the time of her death in March 1945. 2-2:30 pm; free; advance registration required.
Dec. 15:
RBCM @Home: In Search of Woo: Monkey, Muse, Mystery
In 1923, Victoria artist Emily Carr went to a Government Street pet shop and traded one of her dogs and $35 cash for a young Javanese macaque. For the next 15 years, the monkey, named Woo, formed a bond with Carr that proved crucial to her artistic legacy. In this online talk based on his 2019 book Woo, The Monkey Who Inspired Emily Carr: A Biography, Grant Hayter-Menzies explores the shared life and legacy of Carr and Woo. 12-12:30 pm; free.
Dec. 16:
RBCM @Home (Kids): A Special Visit from Father Christmas
He can't welcome visitors in person to Old Town this year, so Father Christmas has decided to make a special virtual visit to the Royal BC Museum instead! He's coming with a bag full of stories about his life and adventures, and you may even get the chance to have a virtual photo together! 11-11:30; free; advance registration not required, but Zoom Room capacity is 500, so remember the session will also be streamed on Facebook Live. Note: to be photographed alongside Father Christmas, you'll need to join through Zoom and not Facebook Live.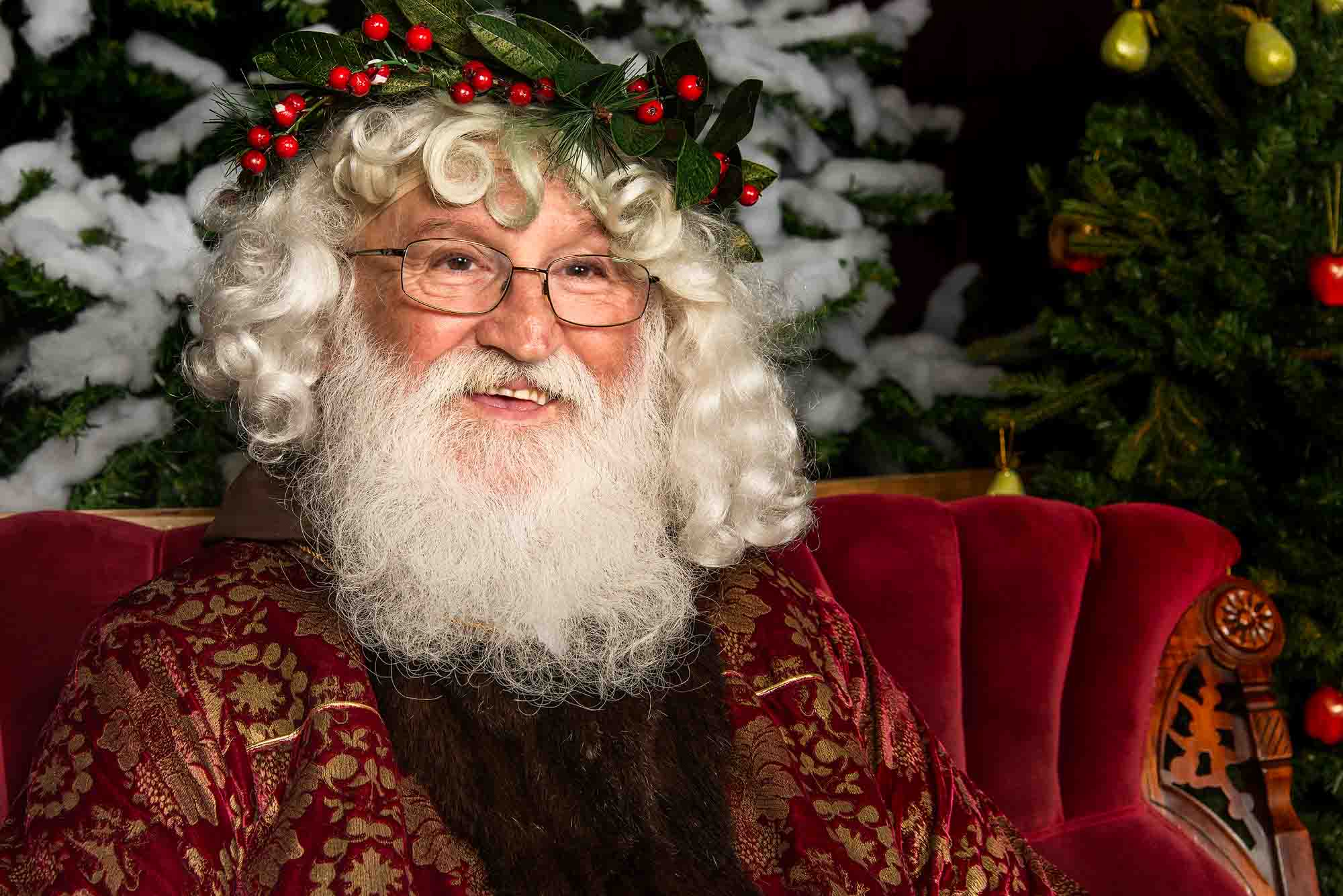 Dec. 23:
RBCM @Outside: Christmas Hill Edition
Join host Liz Crocker and Swan Lake Christmas Hill Nature Sanctuary site manager Jay Rastogi for a seasonal virtual walk to the top of Christmas Hill on Vancouver Island. Learn how it got its festive name, then dig deeper into the landscape history: how have people managed this land past and present? How are natural areas being restored to maintain plant diversity and habitat? How can we give back to nature? Grab a cup of something warm and take a break from the holiday rush with the last RBCM @Outside event of 2020! 2-2:30 pm; free; advance registration required.
For up-to-date program information, please visit our online calendar.