It's a bittersweet time here at the Royal BC Museum: we are just two weeks away from the original opening day for Orcas: Our Shared Future. For now, with doors closed and launch plans postponed, we're instead celebrating the May 15 debut of Spirits of the Coast: Orcas in Science, Art and History—the beautiful companion publication to that feature exhibition. Featuring art, essays and poetry from diverse authors and artists, the book dives deep into the magic, myths and ecology of orcas.  
Following is an excerpt from Bella Bella resident Jess Housty's essay, "Kinship." Its message is particularly relevant to our challenging times.
+++++++++++++++++++++++++++++++
The way Western society interacts with the world is often rooted in disconnection, in dissociation. We think we are architects of the order of the world, that our needs are the higher needs. This kind of thinking is firmly embedded in my broader social context, and when it creeps into my thinking I have to remind myself: think like an ancestor. If disconnection is the root cause of what has made our world, and the orcas' world, so precarious—the antidote is connection. Building connection is building community.
As I layer all these stories together—my own encounter with orcas, my Haíłzaqv ancestral teachings, the mourning rituals of Tahlequah [the J pod orca who carried her dead calf for 17 days in an apparent mourning ritual]—what resonates in my body, like whale song rising up through the hull of my father's skiff, is the belief that community building is the most important work before us. When we practice reciprocity, we spend our lives in service of our community, and we trust that our community's acts of service will lift us up as well. We become accountable to one another—interdependent.
We need to be part of the pod. We need to be the companions who shoulder Tahlequah's burden for awhile so she can rest in her grief and regain her strength. We need to be the collective that nourishes and protects all its constituent parts according to their needs. The planet needs us to be connected. The ocean needs us to be connected. The orcas need us to be connected. And through that sense of deep connection, we can build the trust that will help us bring the fullest of our capacity, creativity and compassion to addressing the complex and systemic challenges our world faces today.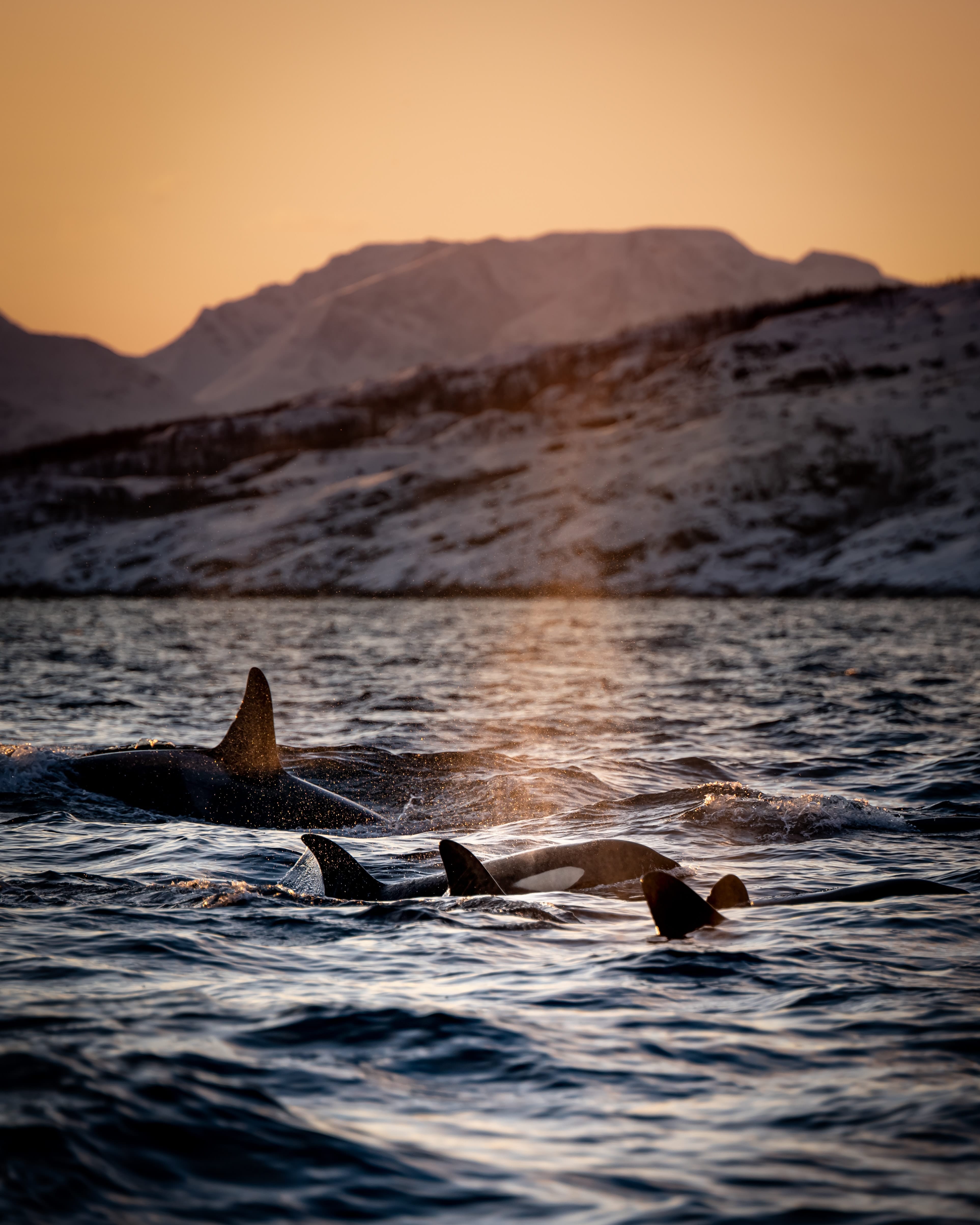 The Haíłzaqv are an oceangoing people. My sense of connection to our waterways and our ocean kin is strong. Maybe you live in the mountains or the prairies. Maybe you live in the dense, urban environment of a major city. Maybe you're unsure of how to forge the kind of connection that will build community between you and a pod of orcas. But it's not an impossible task.
When I think about that spring morning in my childhood, and the black fins cutting through ocean and fog, I think about prayer. I feel humbleness, gratitude and a sense of safety. I feel community. I feel home. What makes you feel those things?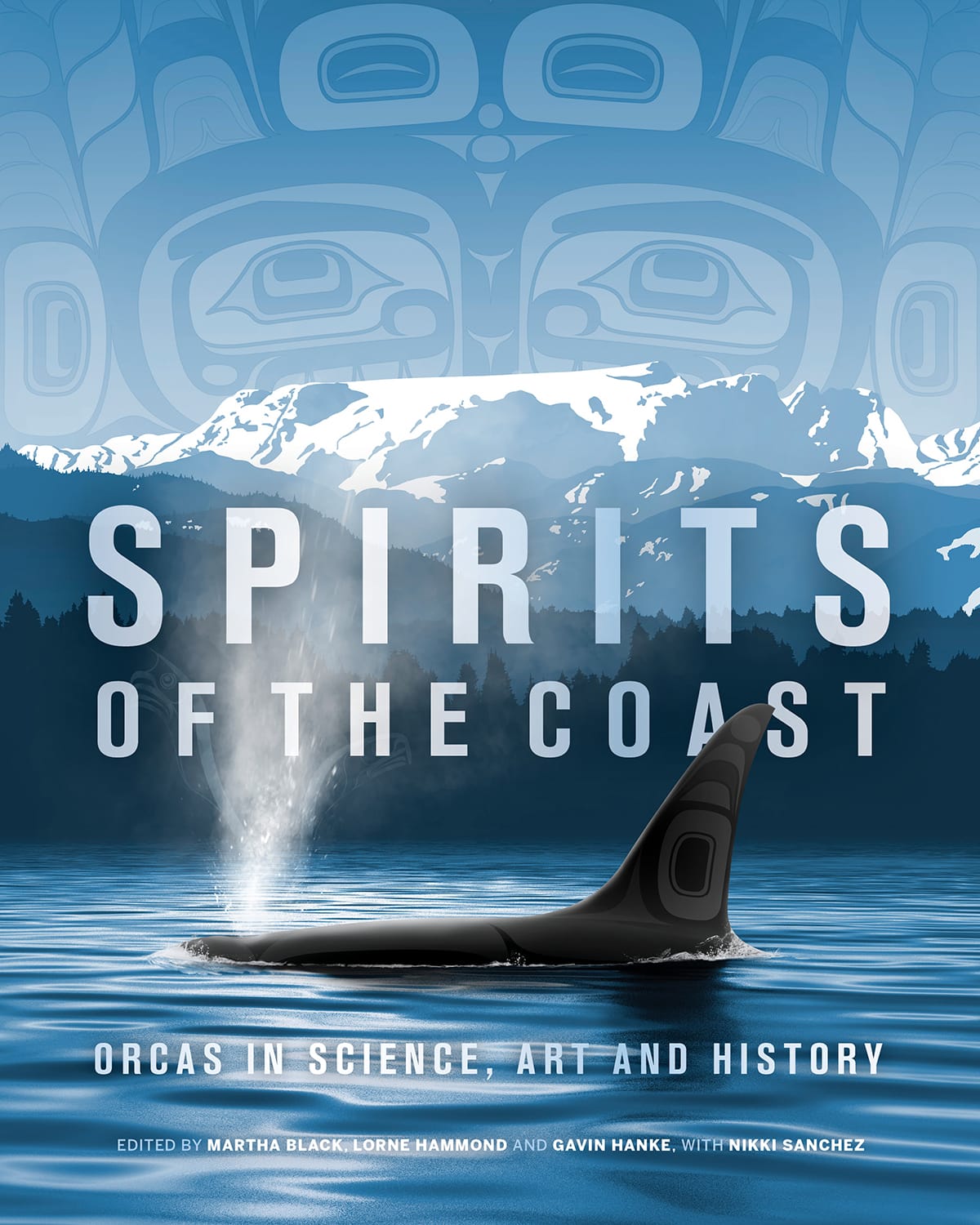 Sometimes building community is about exercising vulnerability and allowing yourself to be cared for. Sometimes it's about power and wielding it in a way that it shelters your kin. As you reflect on your own life, ask yourself where your strongest sense of connection is rooted. Find the analogue in your life that parallels what the orca is to me. Wear that sense of connection boldly, like a gleaming white saddle patch. Find your pod. And in the sense of purpose and resilience that community responsibility generates, know that you have power.
Excerpted from Spirits of the Coast: Orcas in Science, Art and History, $29.95 at bookstores and online from May 15, 2020. Use code SPIRITS30 to receive 30% off plus reduced shipping, through May 17, 2020.