Just a few short weeks ago, when summer vacations seemed inevitable and imminent, we accidentally broke the heart of one forward-planning traveller with the news that John Lennon's Rolls Royce—one of the Royal BC Museum's most popular artifacts—would no longer be on display in the lobby come June.
"But why," he asked, "isn't such an amazing object on permanent display?"  That's a good question—and one we get a lot.
The short answer, according to our Senior Conservator Kasey Lee, is that the ex-Beatles' 1965 Phantom V touring limousine is quite literally too much of a good thing: just over six metres, it's simply too long to fit in our freight elevator.
But—here comes the longer answer—even if the specs did allow, there's currently no room in the climate-controlled permanent galleries on the second and third floors for such a large display. And even if there was space, the extraordinary weight of the car—2,700 kgs—presents structural load challenges.
Instead, the Rolls is stored off-site in a secret location for most of the year, and displayed briefly—and without charge—in the Royal BC Museum's glass lobby during the quieter winter months. It is sometimes also loaned to other museums and galleries.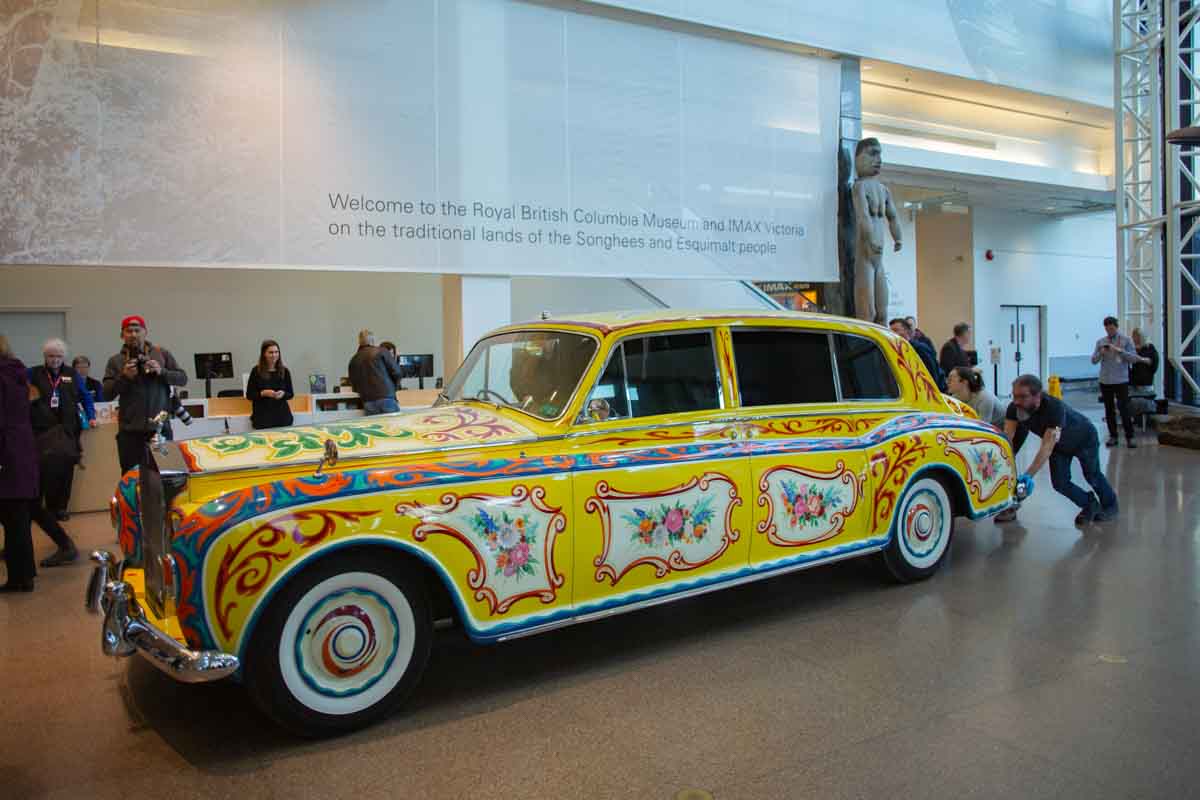 The storied vehicle, which our History Curator Lorne Hammond describes as "a world-class object that we happen to be the stewards of," was donated to the Province of BC by legendary BC businessman Jimmy Pattison in 1987. In 1985, he had paid $2.2 million for what was then the world's most expensive car, and eventually displayed it at Expo '86—the transportation-themed World's Fair in Vancouver of which Pattison was CEO. In 1992, the Royal BC Museum received and catalogued the car; its collection number is 992.66.2.
"This car begs a special place of its own and it would be our dream to have it on permanent exhibit for the public," says Lee. "But the lobby is not really an ideal setting—there's a lot of light and it's not temperature-controlled. That's why we limit the amount of time it's on view. Still, we are doing whatever we can to make it accessible to the public given the limitations." 
The Rolls is still in the lobby—now protected by the custom dust cover Lee and her colleague Paul Ferguson draped over it just before the museum's doors suddenly closed against Covid19 on March 18th.  It's definitely not a car that wants to be veiled. Observes Hammond: "I once saw a person burst into tears when they saw this car for the very first time. It really stirs up that kind of emotional connection in people."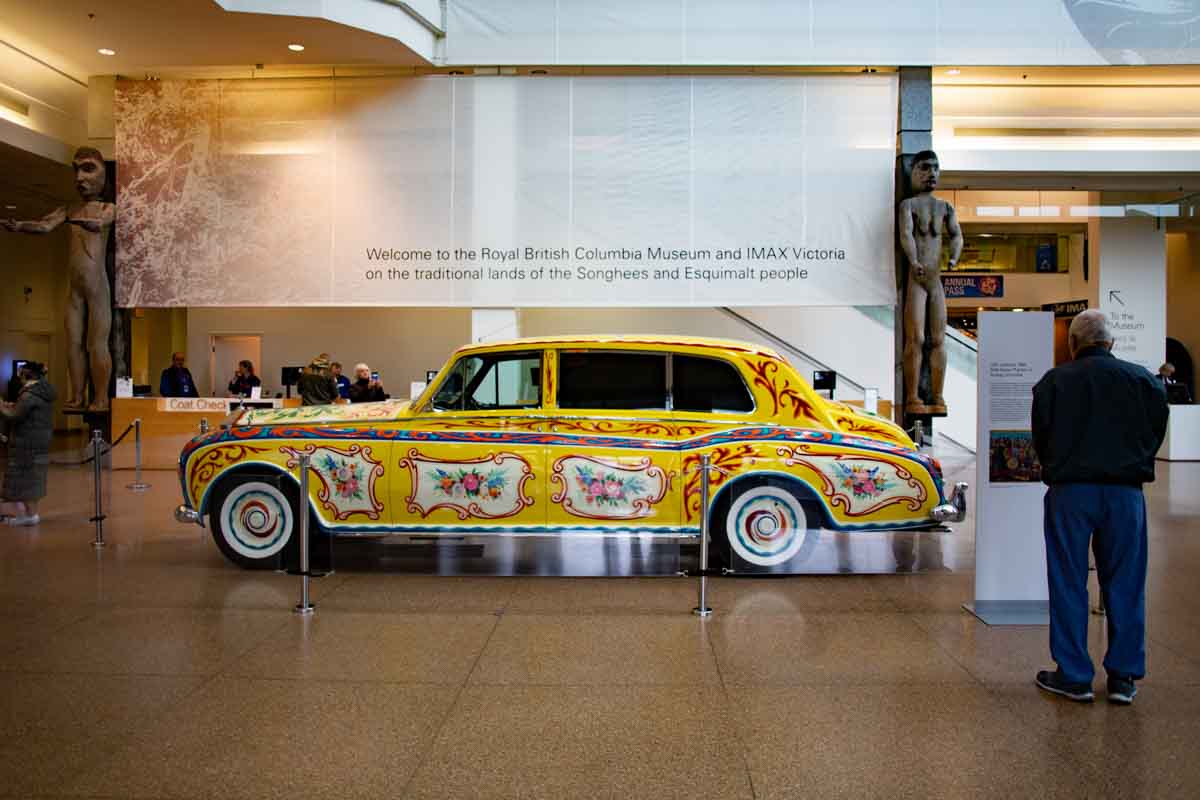 Related links: