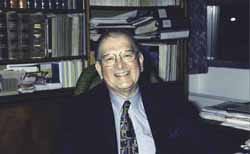 John Alexander Bovey was British Columbia's Provincial Archivist from 1979 to 1998.
During his distinguished archival career of over 35 years, he also served as Archivist of the Northwest Territories and Provincial Archivist of Manitoba, as well as Archivist of the Diocese of Rupertsland, and Archivist of the Ecclesiastical Province of Rupertsland.
This fund is dedicated in his memory to the advancement of research into British Columbia's maritime communities, businesses, and industries. The goal of the fund is to document and preserve this element of the province's economic and cultural development before it vanishes.
Chief Operating Officer & Deputy CEO, Archives and Museum Operations will approve all projects supported by this fund.
How to donate to the fund:
Donations to the fund can be made to the BC Archives, Royal BC Museum Corporation by contacting:
Angelica Pass, Development Officer
Phone: 250-387-7222
Email: apass@royalbcmuseum.bc.ca