December 12, 2014 – April 6, 2015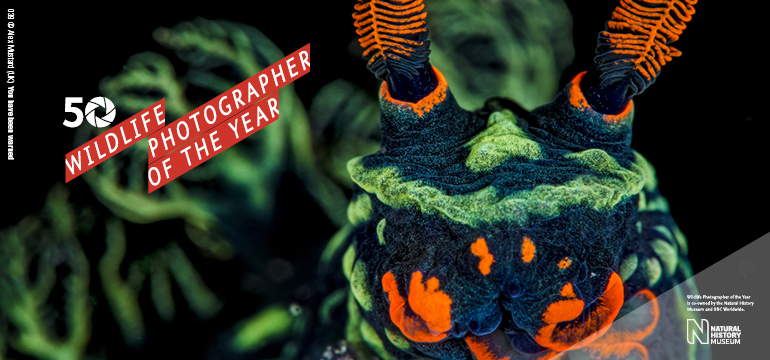 Celebrating 50 years of images, Wildlife Photographer of the Year 2014 showcased award-winning images that told the astonishing stories of our natural world while pushing the boundaries of technical skill. With more than 42,000 entries from 96 countries, this exhibition celebrated the beauty and magnificence of the world in which we live, as well as acting as a stark reminder of the fragility of nature.
The striking exhibition featured 100 large-scale, back-lit photographs that included some of the world's most respected nature photographers and wildlife experts.
Wildlife Photographer of the Year is co-owned by the Natural History Museum, London, and BBC Worldwide.