Celebrate Pride at the Royal BC Museum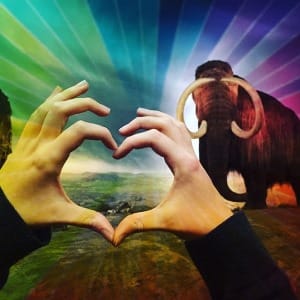 The Royal BC Museum is celebrating Pride Month in June and Victoria's Pride Week July 2–8. Come take part!
June 28  |  5:15–7:00 pm
Free
​Dating comes with its own complications, but what happens when you add gender and sexual fluidity into the mix? Join our panel members, who are forging new kinds of relationships, and take part in a discussion about how to navigate dating and relating in the 21st century.
#ThrowbackThursday
Every Thursday in June
Stay tuned to our social media channels for a weekly feature of LGBTQ+ history on our #ThrowbackThursday series.
Rainbow Lights
July 2–8
​The exterior of the Royal BC Museum will be lit up in rainbow colours to celebrate Pride Week here in Victoria.  
Pride Festival
July 8  I  12:30–6:00 pm
Free
Stop by the Royal BC Museum's table at the Pride Festival in James Bay to browse LGBTQ2+ material from the BC Archives, learn about upcoming events at the museum or just to say hi!
July 12  I  5:15–7:00 pm
$10 per person  I  19 +. 2 pieces of ID
Grab your friends and pop into #MuseumHappyHour after work for drinks, snacks and themed activities in one of the museum galleries. We're bringing Pride to the streets of Old Town for a gay old time. 
Proudly sponsored by Driftwood Brewery.