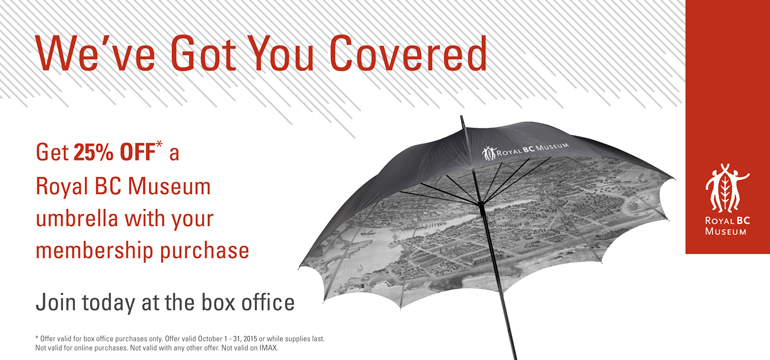 It is yours to explore. Flash your membership card and the Royal BC Museum experience is suddenly amplified. Become a member and indulge your curiosity in our immersive galleries, engage your mind through our variety of programs, and learn about BC's rich history — all for one low annual fee. Membership includes access to Gold Rush! El Dorado in BC, Wildlife Photographer of the Year 2015 (Opens December 4, 2015) and Mammoths: Giants of the Ice Age (Opens June 3).
Consider deepening your engagement through special events and privileges as an Affinity Member.
Your donation in combination with your membership purchase will provide much needed support for our collections, research and exhibits.