Natural History Curators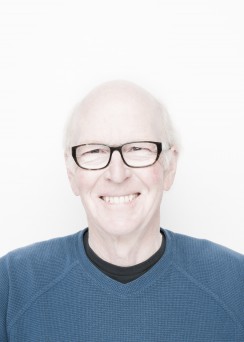 Dr Rob Cannings
Curator of Entomology (Emeritus)
Specialties
Taxonomy and classification, species relationships, distribution and evolution of insects
Areas of Expertise

• General entomology; specializes in Dragonflies (Odonata) and Robber Flies (Diptera: Asilidae)
• Biogeographical patterns of insect distribution in the northern hemisphere
• Phylogenetic analysis to determine species relationships and evolutionary trends
Biography
Rob Cannings' career as Curator of Entomology at the Royal BC Museum spanned more than three decades – from 1980 to 2013 – including service as manager of the Natural History Section from 1987 to 1996. He holds a Master's degree in Zoology (1973) from the University of British Columbia and a PhD in Entomology from the University of Guelph (2000).
Rob has published widely on many insect groups, from mantidflies and moths to lampyrid beetles and bumble bees, including Introducing the Dragonflies of British Columbia and the Yukon, a handbook published in 2002 by Royal BC Museum. He served on the Scientific Committee of the Biological Survey of Canada (Terrestrial Arthropods), on the Arthropod Subcommittee of the Committee on the Status of Endangered Wildlife in Canada and on the British Columbia Invertebrate Recovery Team. He was active in the Entomological Society of BC (President 1986 and 2001, Regional Director to the Entomological Society of Canada 1983-1986, associate editor of the Journal of the ESBC). In 1981, he started the newsletter Boreus, of which he was editor until 1991.
In retirement, Rob is concentrating on robber flies, with a research focus on the systematics of Lasiopogon, the most northerly ranging genus of the family in the world. The evolution of Lasiopogon was the focus of his doctoral research, published in 2002 by the museum as "The Systematics of Lasiopogon (Diptera: Asilidae)".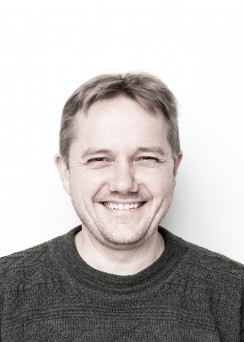 Dr Gavin Hanke
Curator of Vertebrate Zoology
Specialty:
Biogeography and biology of fishes; palaeoichthyology
Areas of Expertise
Fishes, extant and extinct
Exotic/invasive animals and the role of the pet trade in species introductions
Amphibian and reptile biology and biogeography
Biography
Gavin Hanke joined the Royal BC Museum in 2004 after working at the Manitoba Museum and teaching in universities. Much of Gavin's published work is based on his PhD which focused on fossil fishes (acanthodians and early shark-like fishes) from the Lower Devonian of northwestern Canada. He has described and named 10 new fossil fish species, and has another six new species descriptions still to publish.
Gavin has 28 publications, including two chapters in the Naturalist's Guide to the Victoria Region, and 28 species entries in Animal: The Definitive Visual Guide to the World's Wildlife (2001), both aimed at a general audience. Currently, he's working on a Museum Handbook on freshwater fishes of BC and additional papers on fossil fishes in Canada.
Gavin also works with the Department of Fisheries and Oceans to document marine fish distributions, and is working on a series of papers detailing many new species records and species range extensions along our coast. Gavin also works with the BC Ministry of Environment to collect and monitor exotic vertebrates, with a special interest in the role of the pet trade, angling industry, and importation of live food fishes as a source of exotic/invasive animals.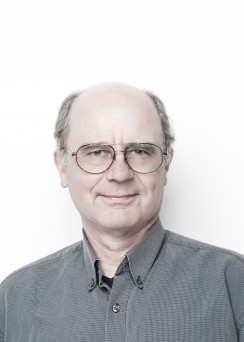 Dr Richard Hebda
Curator of Botany and Earth History
Specialty
Vegetation and climate history of BC
Areas of Expertise
Impacts of climate change on ecosystems
Restoration of natural systems and processes
Timing and extent of the last ice age
Biography
Richard Hebda has been with the Royal BC Museum since 1980, and Curator of Botany and Earth History since 1986. Since 1984 he has also held a faculty position at the University of Victoria's School of Earth and Ocean Sciences. His PhD in botany is from the University of British Columbia.
Curator of the climate change exhibit, Richard uses his research with plant fossils and their distribution over time and place to shed light on the condition, history and evolution of BC's landscape and climate. He also studies ethnobotany of BC First Nations, restoration of natural systems and processes, ecology and origins of Garry oak and alpine ecosystems and botany of grasses.
With his graduate students, he has written more than 120 scientific papers and 250 popular articles. He has been co-author or co-editor of eight books and major reports, and serves as the Province's expert advisor on Burns Bog and science advisor on paleontology.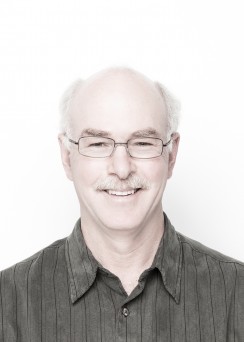 Dr Ken Marr
Curator of Botany
Specialty:
Vascular plant taxonomy
Areas of Expertise
Flora of western North America, especially the alpine flora of northern BC
Biography
Ken Marr has been Botany Curator with the Royal BC Museum since 2001. His PhD is from the University of British Columbia, where he also did post-doctoral studies before heading to China for two-and-a-half years to study ethnobotany at the Xishuangbanna Tropical Botanical Garden (Chinese Academy of Sciences), specifically crop domestication of several Cucurbits. He taught plant taxonomy courses at the Universities of Wyoming and Montana for one year prior to beginning at the Royal BC Museum.
Ken is interested in the classification, biogeography and conservation of terrestrial vascular plants, in particular the alpine flora of northern BC. With R. Hebda and G. Allen, he is using genetic analysis (DNA markers) to trace the direction of migration of selected alpine species into BC following the most recent ice age as well as evaluating the possibility that during the most recent ice advance, plants may have survived in previously unsuspected ice-free parts of BC, counter to the prevailing viewpoint that holds that nearly all of BC (except for two coastal locations, the Brooks Peninsula on Vancouver Island and parts of Haida Gwaii), was covered in ice during this time. The results of genetic analysis of two species, mountain sorrel (Oxyria digyna), and sibbaldia (Sibbaldia procumbens), strongly suggest that some current BC populations are descendants of plants that survived in refugia, ice-free areas, during the last ice age, rather than migrating into BC from ice-free areas to the north or south.
Ken is also actively working to increase the number of specimens of plants that occur in BC but are not native to BC, especially plants that are known to be invasive. Documentation of the distributions of these species is important to those who are working to control the spread of such species.