Event starts
July 5, 2013 4:00pm
Event ends
July 5, 2013 6:00pm
Venue
Interior Savings Centre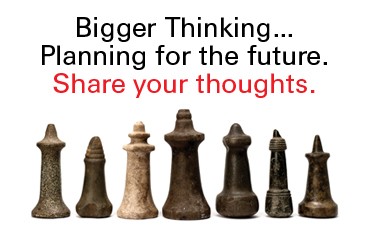 The Royal BC Museum is looking forward – what do we need to accomplish for future generations? We believe a refreshed, modern museum and archives is at the heart of celebrating British Columbia and its place in the wider world.
Bigger thinking, better design, bolder ambitions – these will mark what we do for the benefit of the society and economy of our province. Please join us to find out more about our plans and share your ideas with us.
Special presentation at 4:30pm
Full List of Community Consultations:
June 22, 2013 –  Victoria, BC
June 25, 2013 – Vancouver, BC
July 5, 2013 – Prince George, BC
July 6, 2013 – Kamloops, BC
July 7, 2013 – Kelowna, BC
July 8, 2013 – Fort Langley, BC
July 10, 2013 – Richmond, BC
Interior Savings Centre

|||::

300 Lorne St, Kamloops, BC V2C 1W3