| | | | |
| --- | --- | --- | --- |
| Event Starts | March 9, 2016 5:00 pm | Event Ends | March 9, 2016 7:00 pm |
Sure, zombies might not be your number-one concern, but there are lots of other great reasons to learn important skills like sharpening tools, mending clothing and building simple shelters. These are all skills that were common two generations ago but are at risk of being forgotten today.
Whether you're interested in emergency prep, becoming more self-sufficient, or dedicated to deep reskilling, you'll find something of value in the program series Surviving the Zombie Apocalypse: Food, Tools, Clothing and Shelter. The series is designed in partnership with Living the New Economy and O.U.R. Ecovillage.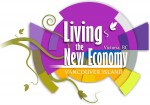 Tools
Curator of Archaeology, Grant Keddie will lead a session on Artifact Technology. In addition to demonstrating stone flaking technology, you will try slate tool making and sectioning bone and making fish cutting knives from California mussel shells.
The event will start in the archaeology exhibition of the Royal BC Museum and then move into the collections tower where Grant will show examples of the raw materials and tools and give a demonstration before it's your turn to put ancient technology to work.
About Grant Keddie
With forty years' experience as archaeology curator at the Royal B.C. Museum, Grant Keddie combines an extensive knowledge of the archaeology collection with his interest in human history and natural history. His studies look at human behavior in the past by examining the changes in the archaeological record and the differences and similarities with the ethnographic record.
A popular speaker and demonstrator, Grant speaks to all age groups, with an emphasis on promoting understanding of the value and importance of the history of indigenous cultures. He has carried out archaeological survey and excavation work in many parts of the province, and has lectured and published on a wide range of topics, including his popular ethno-history,Songhees Pictorial. A History of the Songhees People as seen by Outsiders, 1790-1912.
See Grant's Profile Page here 
Due to the need to have enough raw materials for all participants, you must register in advance. Registration closes March 8th, 2016.